Give Back to Nature Tour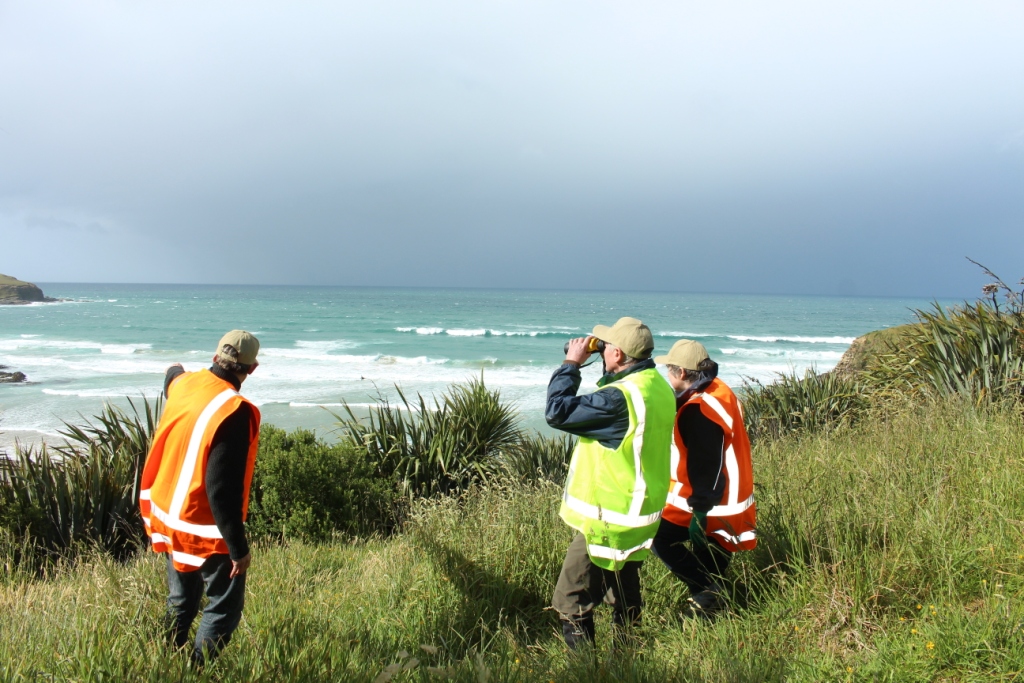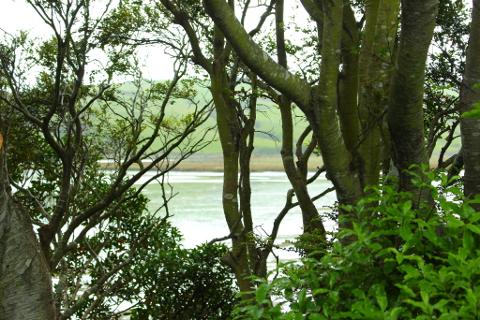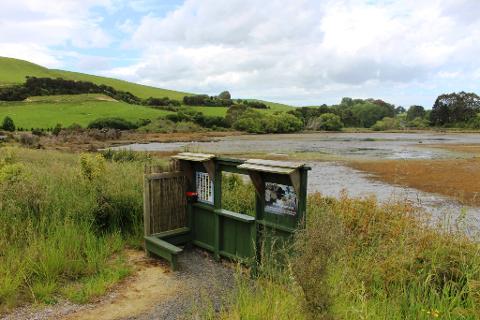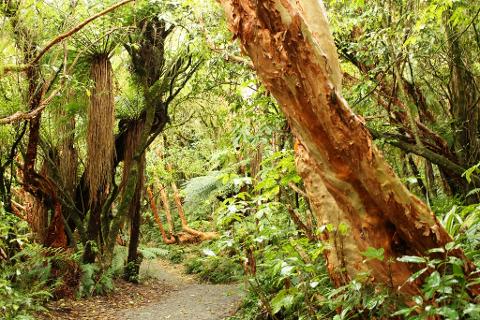 Duration: 3 Days (approx.)
Location: Owaka, South Otago
Product code: P9VA0X
Join local conservationists Gordon and Janine Thompson and explore The Catlins during the day
- and after dark. As part of your Catlins "Give Back to Nature" adventure you
will take part in a local conservation project, helping to protect our
critically endangered Yellow-eyed penguin and Long-tailed bat, gaining access
to a unique conservation area not normally accessible to members of the public.
* You will learn how to interact appropriately with native wildlife and be supplied with a personal
guide pack to get the most out of your self guided day.
* We will gather together for a meal at a local restaurant before heading out to experience nature in the night
time.
* We will help make your holiday sustainable by planting trees in Earthlore's
Insect Conservation Habitat.
* You will meet Inspector Insector and go on a guided tour of Earthlore Wildlife Gardens to learn about
our work conserving native insects.
Trip inclusions:
*Become a Wildlife Guardian.
*Bird spotting.
*One to two hours working on a
local conservation project.
* After dark guided nature experience.
*A five minute wildlife count.
*A donation to local conservation.
*Planting trees to offset your travel.
*Meet Inspector Insector and
learn about his work inspiring children to care for nature
*Tour of Earthlore Wildlife Gardens.
What you take home:
*Personal guide pack
*Wildlife guardianship cap
*Insect repellent
Meals provided:
Day one:
*Tea, coffee and muffins – morning.
*Picnic lunch at Long Point.
*Tea, coffee or hot drink –
afternoon.
Day two – begins in the evening:
*Dinner at a local restaurant.
*Coffee and cake at Lenz reserve.
Day three – morning:
*Tea, coffee and muffins.
What to bring:
*sturdy footwear
*wet weather clothing
*warm clothing
*sunscreen, sun hat and woollen
beanie
*medications should you
require them
Transport:
Earthlore will pick you up at your accommodation and provide transport for each day's activities (excluding
your self guided day.)
Support:
We shall provide insect repellent, gardening gloves, tools, mulch, and tree protectors along with reference
books to help ID local native wildlife, and binoculars for you to borrow.
Amenities:
There are toilets at Earthlore, Long Point and Lenz reserve. See the map in the personal guide pack
provided for other public toilets in the area.
There are eateries, a hotel, a supermarket and a museum/information centre in the Owaka Township, along with a medical centre.